The cost of repairing an appliance can vary significantly depending on several different aspects, such as the type of appliance that needs to be fixed, its age, and the issue that it is experiencing. The cost of repairing an appliance will typically range anywhere from R500 to R5000, as a general rule of thumb.
What Should You Do if One of Your Appliances Breaks Down?
The obvious solution for certain low-priced home appliances is to simply purchase a new model. On the other hand, getting rid of old household appliances correctly can be a hassle, and it's not exactly environmentally friendly to replace appliances every time something breaks. Your first order of business should be to get your appliance checked out by a professional.
The amount that you will have to pay to get your appliance repaired will change depending on the kind of appliance that needs to be fixed. For example, the price of a refrigerator is going to be quite a bit higher than the price of a toaster. In any event, it makes good financial sense to compare the price of a replacement with the price of a repair by obtaining estimates from professionals who repair home appliances. They can advise you on the option that will save you the most money.
What is the Going Rate for the Repair of Home Appliances?
Repair shops for appliances typically use several different methodologies to arrive at their final prices. A local service might charge an hourly rate in addition to the cost of the parts. It is fairly unusual for them to charge R450 per hour, but in addition to that, they may impose a call-out fee that could be equal to or even greater than double their hourly rate.
When it comes to repairing appliances, certain services that specialize in major appliances have a standard labor rate that they charge no matter how extensive the work that needs to be done. Repairing a significant home appliance like a refrigerator or paying a one-time fee of R1350 is not something that happens very frequently.
Even though a flat charge of R1350 might seem expensive at first glance, it is frequently the choice that results in the lowest overall cost. Repairing a large home appliance is estimated to cost approximately R3600 in the average case, according to some estimates. However, taking the average of something can be deceiving. The cost of a minor repair might be as low as R1000, while the cost of a significant repair might reach as high as R5000.
Another thing to keep in mind is that, based on your home and the appliances you have, you might need the help and support of an electrician to repair your appliances. This is especially true if your appliances are built-in.
What is the Typical Price Range for Repairing a Refrigerator?

One of the major home appliances that need to be fixed the most frequently is the refrigerator. Bear in mind the age of your refrigerator as well as its energy efficiency when making repairs; in most cases, it will be worthwhile if the refrigerator is less than ten years old. If your fridge is more than 15 years old, you may want to consider upgrading to a more modern model because of the improved energy efficiency of modern refrigerators.
As a result of the frequency with which refrigerators and freezers experience mechanical failure, many service providers charge a flat rate for minor repairs rather than billing separately for labor and parts. However, this is conditional on the nature of the issue; if it is a significant problem, you will still be required to pay a higher price. Ensure you get multiple estimates because some local businesses, particularly smaller ones, might offer more competitive pricing than larger corporations. You should keep the following notes in mind:
You should budget somewhere in the range of R2000 and R4000 for a normal refrigerator and freezer combo unit.
It's possible that repairing the ice machine in your freezer will set you back an additional R3500 or more.
There is a wide range of prices for premium wine refrigerators, but you should budget anywhere from R2000 to R5000.
You should budget between R500 and R600 for the cost of a single fridge seal, in addition to the cost of labor.
How Much Does It Typically Cost to Repair Other Types of Home Appliances?
Due to the numerous different kinds of electronics that could break down at some point during their lifetime, it is difficult to estimate how much anything will set you back. The easiest way to find out is to get a quote for the work that needs to be done, especially if you can explain what is flawed with your system.
When it comes to the costs of routinely repairing home appliances, the following is a good place to start:
Washing machines cost between R1000 and R5000.
R1000–R4000 is the price range for a dryer.
Dishwashers can cost anywhere from R1000 to R3000, while ovens cost between R500 and R1500.
R1000 to R2000 for more compact home appliances (microwave, garbage disposal).
Everything hinges on how much money needs to be spent on labor and parts.
If you require the services of an electrician in addition to those of a specialist in appliance repair, read on for some helpful advice.
How to Bring Down the Price of Fixing Your Appliances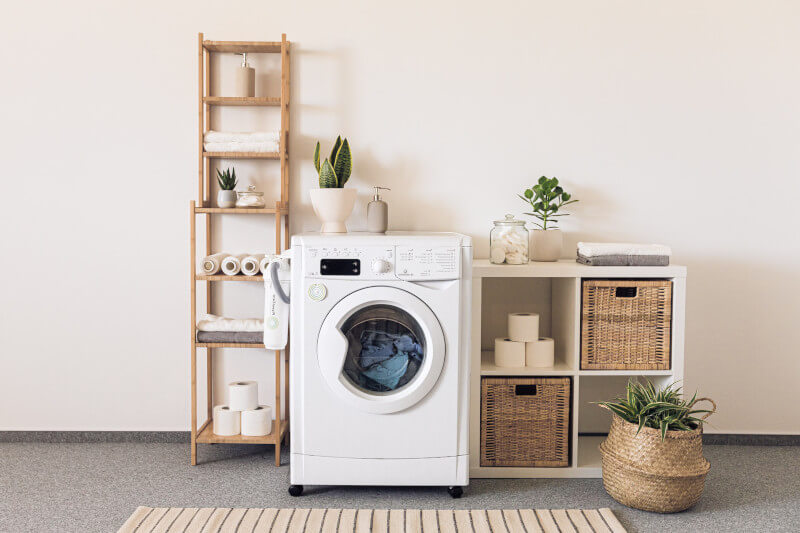 The problem with repairing appliances is that you won't know how much the restoration will cost until the technician inspects the appliance and gives you an estimate after the inspection. Because they will charge a call-out fee, you should anticipate paying at least that much for their services.
When getting prices for repairing appliances, make sure to ask about any call-out fees that may apply. If they offer a flat rate, you should inquire about whether or not the price includes the cost of the parts, the labor, and the call-out fee. If you consider the problem to be relatively minor, you may find that it is more cost-effective to pay a technician on an hourly basis rather than one who charges a flat rate.
If the manufacturer's warranty is still in effect for your home appliance, then you are required to have it repaired by a trained professional. Make sure that the information regarding your appliance's brand and warranty is included in your request for bids. The majority of reputable appliance repair companies have partnerships with several different appliance manufacturers. If the equipment you need to be repaired is still covered by its warranty, you might not have to pay anything to get it fixed. In other situations, you might only be obligated to pay for the labor or the parts that are used.
If you can explain the problem with your appliance to the repair service before they arrive at your home, they may be able to give you instructions on how to fix it on your own. After working in the field for several years, they usually have a good idea of what issues can be resolved without the assistance of a specialist.
Someone forgot to turn off the water before using the washing machine, as evidenced by the fact that it is not functioning properly. If you hire a reliable repair service, you won't have to pay a call-out fee even if all they do is turn on the faucet. However, exercise caution because you might also require the assistance of an expert plumber in a scenario like that.
If it appears that the cost of repairing your appliance will exceed the value of the appliance itself, a qualified appliance repair technician may suggest that you replace it with a reconditioned model from their inventory instead. Appliances that have been reconditioned constantly come with warranty coverage. It's possible that you could get a better appliance for only a little bit more than the cost of repairing the current one.