Transform Your Coaching Aspirations Into a Reality With the Career Coach Certificate Program!
Immerse yourself in two dynamic coaching modules that provide real-world application. As you sharpen your expertise, relish the unique advantage of earning while learning.
Boost your professional stature with the globally esteemed ICR Internationally Accredited Career Coach Certificate, setting you apart in the coaching realm. This isn't a mere course; it's your golden ticket to pioneering change and shaping successful careers!
Unlock Your Potential as a Guiding Light in the Career World ✨
If steering individuals to professional success is what ignites your passion, then the Career Coach Certificate Program is your ultimate destination.
What is Career Coaching? 🌱
Career coaching is about understanding the nuances of career growth, identifying an individual's true potential, and paving the way for real-world accomplishments. 🚀 With the Career Coach Certificate Program, you're learning theory and jumping into practical, assignment-based frameworks that have been tailored to mold you into an elite career strategist.
Equip yourself with the knowledge and prowess to not only elevate others professionally but also establish your prominent mark in the realm of career advancement. 🎓 Join the league of elite coaches and take the first step in shaping a brighter professional future for many. 📈
If You Don't Know Yet, Here's What a Career Coach Does 🤔
By employing a solution-driven approach, they light up the path for those seeking clarity in their careers. 🌟 From identifying the ideal job role to charting out a fresh career trajectory, a Career Coach is your navigator. Beyond job titles and roles, they look into enhancing one's workplace dynamics. Whether you're a freelancer, a budding employee, or seated in the executive chair, a Career Coach empowers you with essential skills.
Be it mastering stress, honing leadership, nurturing interpersonal relationships, or conquering conflicts with self-assuredness, they're your steadfast ally in professional growth. 🌱
Why Should You Choose the Career Coach Certificate Program?
It's Globally Recognized: 🌍 Stand out in the competitive coaching arena with an ICR Internationally Accredited Career Coach Certificate.
Earn As You Learn: 💰 Yes, you read that right! While tackling your practical assignments, get the dual benefit of learning and earning.
It's Applied Knowledge: 🎓 This isn't about mindless note-taking. This program offers real-world applications, pushing you to test and refine your coaching skills in actual scenarios.
Special Features Just for You
💼Dual-Thrust Coaching Programs: Expand your toolkit with two detailed coaching blueprints tailored for distinct career challenges. With these comprehensive programs, you'll never find yourself unprepared, no matter the career conundrum that comes your way.
📜 You Receive Recognized Certification: Upon completion, you won't receive just any certificate. This is an ICR Internationally Accredited Career Coach Certificate, a globally recognized credential. It stands as a powerful exemplification to your commitment, expertise, and readiness to make a mark in the world of career coaching.
🌟 Join a Thriving Professional Network: This isn't about going alone in this program. When you enroll, you become part of a vibrant community of professionals all bound by a shared passion. It's an opportunity to engage, share knowledge, and build enduring professional relationships. Together, you'll not only grow as career coaches but also foster a supportive environment where everyone thrives
---
Exclusive Offer for Aspiring Career Coaches
We understand the value of quality education, and we believe it shouldn't break the bank. The Career Coach Certificate Program, which normally costs R7799, is now available at a special discounted price.
💰For a limited time, you can enroll for ONLY R2799!
Secure your future in career coaching and empower countless individuals to achieve their professional aspirations!
---
About This Certification Program
Distinguishing itself from traditional courses, the Career Coach Certification Program offers a unique hands-on approach tailored especially for Certified Life Coaches. 🎓
Rather than just theoretical knowledge, this program is fundamentally a practical assignment-based certification, enabling you to apply and refine your coaching skills. Through two result-driven coaching programs, you get the real-world experience of addressing and resolving career challenges.
Career Coach Course Breakdown:
Welcome & Getting Started: An introduction to the program and helpful instructions.
Coaching Workbook: You will have access to tools like the Coaches User Guide and a collection of immersive sessions. These range from the initial 'Career Discovery Pondering Questions Sheet' to advanced exercises like the 'Simple 360 Degree Feedback'.
Assignments & Feedback: Once you've completed your sessions, you'll be guided on how to submit your assignments for assessment. This step ensures you receive valuable feedback, further refining your coaching abilities.
When you successfully finish your assignments, you can submit your portfolio of evidence for moderation and certification, marking your recognition as a skilled Career Coach!
Accreditation: ICR Internationally Accredited Certificate Course 🌍
When you enroll in the Career Coach Certificate Program with the School of Life, you're joining an elite group recognized by the International Coach Register (ICR).
The ICR doesn't just stamp its approval on any institution. Its accreditation is a global mark of excellence, ensuring that practitioners are equipped with top-tier skills and knowledge. Graduating from this program doesn't just hand you a certificate; it bestows upon you an internationally recognized credential that empowers you to coach anywhere in the world. 🌐
What sets ICR-accredited coaches apart? They're diverse, operating both locally and globally, spanning various sectors and specializations, and always staying distinguished in their field.
Further solidifying its international repute, the ICR Coach Register proudly upholds multiple global accreditations, including prestigious recognitions such as ISO 9001 and QAP IMI. When you choose this course, you're choosing global recognition and unparalleled excellence.
---
Not Sure Yet? Hear It From Aspiring Coaches Like You 📢
Every aspiring career coach has a unique story, but some resonate across borders. Here are real testimonials from individuals who took the plunge and were transformed by the Career Coach Certificate Program.
🗨️ Linda Mkhize "I've not only evolved as a career coach through this course but have also taken a transformative experience of self-discovery. It's more than just learning; it's about reshaping perspectives and understanding oneself."
🗨️ Tshepo Moloi  "Truly a revelation! I've started applying the concepts and it's startling how much I was missing out before. Can't wait to complete and kickstart my coaching voyage."
🗨️ Sipho Dlamini "This isn't just a course; it's a treasure trove of tools. The depth of knowledge shared by Franco is monumental. It's not just about becoming a coach; it's a holistic personal growth experience."
🗨️ Noluthando Zulu "Completing the first module was a voyage of introspection and realization. The ease of doing it from my own space, at my rhythm, made it even more enriching. Can't wait to dig deeper!"
🗨️ Zanele Ndlovu "Exquisite course layout with impeccable presentation. It's been an enlightening experience not just in coaching others but in understanding my inner self."
🗨️ Thabo Pule "The foundational knowledge in this course is pioneering! It's instilled in me a newfound passion for coaching and helping others. Kudos to the team!"
🗨️ Naledi Mokoena "Absolutely brilliant! The course over-delivered in value. If you're on the fence about becoming an adept life coach, this is the sign you've been waiting for."
🗨️ Sibusiso Vilakazi "The course is a goldmine of practical insights. It's shaped my perspective, helping me assess goals and current situations more profoundly. A must-take for all!"
---
So, Don't Miss Out!
South Africa boasts immense talent. Yet, many remain directionless due to the lack of proper guidance. Imagine the change YOU can bring by becoming a beacon for them. Think of the countless professionals you'll guide, the careers you'll shape, and the dreams you'll help realize.
Ready to get that coaching certification? Secure your spot in the Career Coach Certificate Program today! Easy payment options are available through credit card and PayPal for your convenience.
---
Your Next Step in Making a Difference🌍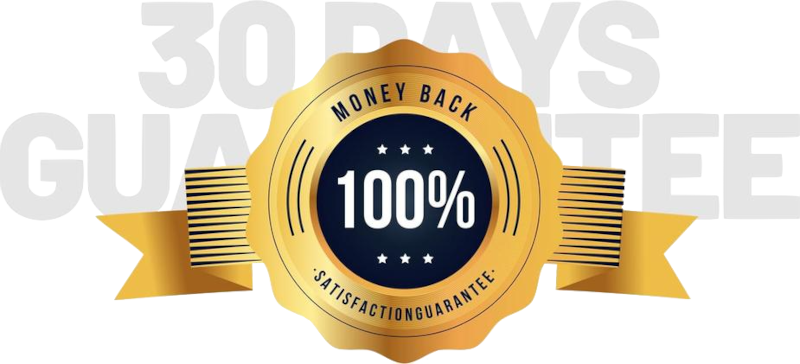 Aspiring to guide others on their career paths? The Career Coach Certification Online South Africa offers you a golden ticket. Not only is this one of the best career coach certification online programs, but it's also tailor-made for individuals who are passionate about making a tangible difference.
In a world swamped with options, making the right choice can be daunting. But when you're looking for the best career coaching certification programs, why settle for anything less than excellence? With our course, you get more than just certification; you get an opportunity to transform lives.
And remember, we're so confident in the value we're offering that we back it with a 100% Money-Back Guarantee. If, within the first 30 days, you feel this isn't the right fit, just drop us an email. Your growth and satisfaction are paramount to us.