Many people in South Africa experience financial hardship throughout January. It's easy to allow our spending to get out of hand during the holiday season and the first few weeks of the new year due to gifts, food, travel, and other one-off expenses. Don't lose hope, though; there are lots of strategies to combat the January blues. Here are some suggestions to help you get through this month without going into debt and to lay the groundwork for a financially secure 2023.
The 'Silly Season' Should Be Enjoyed in Moderation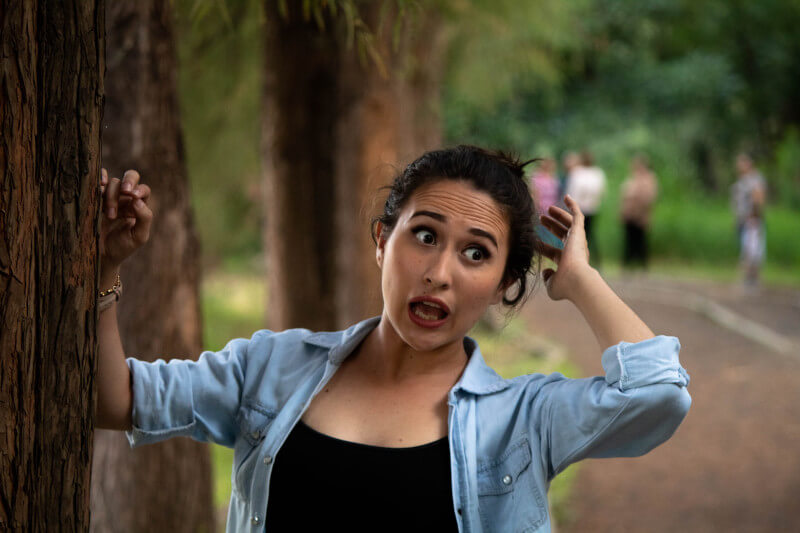 As much as Christmas is a time for generosity, it can also be a time of excessive spending. You may celebrate the holidays without adding to your debt load if you exercise caution. Here are some suggestions for maintaining financial restraint:
 Think Ahead
Create a list of everyone you need to buy presents for and how much money you're willing to spend on them. Then, begin your search for deals and discounts as soon as possible. The better your chances of finding affordable items, the sooner you begin your search.
Instead of Buying Pricey Presents, Try Making Something Unique
A handcrafted card or baked dish is a kind and inexpensive gesture. If you receive a gift that you don't plan to use, consider giving it to someone else as a present instead. Just make sure the recipient doesn't already know the giver!
During the Holiday Season, Food Costs May Add Up Quickly
It's human nature to want to go out on a lavish meal when hosting a large group. However, if you eat a somewhat simple diet, you can significantly reduce your food costs. Cook the same old foods that don't call for any fancy or expensive ingredients. You may also have a "Bring and Braai," a traditional South African barbecue, or have a potluck and have everyone bring their favourite holiday meal.
Airbnb is a Great Alternative to Pricey Hotels and Motels When Travelling
Vacation rentals are an excellent option because they usually cost less and provide more room for the whole gang. You might also make 2023 the year you go camping for the first time. There are a lot of frugal ways to celebrate the holidays without breaking the bank. The New Year is a terrific time to establish sound fiscal practises that will serve you well well into the future.
 Make a Plan for Monthly Spending
While this may seem like common sense, many people neglect it. Put in some time at the start of the month to compile a list of all your fixed costs. Things like rent, food, transportation, and debt payments should all be factored in. After you've paid all your bills, you may start saving and treating yourself. Then, no matter how appealing the summer deals may be, don't go overboard on your spending.
Reduce Wasteful Spending
This is a vital measure in the fight against the January blues. Examine your spending patterns and identify areas in which you may make reductions. If you spend too much money on eating out, for instance, preparing more of your meals at home can help. You can also try shopping less frequently or adhering to a budget when you do go shopping if you frequently buy new clothing.
There are, of course, certain costs that are more difficult to reduce than others. Examples include automobile, house, health, and medical insurance and assistance. You should check around every once in a while to make sure you're receiving the greatest value available in these situations. There is a lot of competition in these markets, and lower-priced alternatives are always being released. Consider doing this, for instance, if you have basic hospital coverage and want to weigh the costs and benefits. The idea is that if you reduce wasteful spending, you'll have more money available to devote toward your savings targets.
Make a Strategy for Paying Off Your Debts
Now is the time to make a repayment plan if you're still carrying debt from holiday purchases or holiday expenses. Compile a complete accounting of your debts, including the associated interest rates and required minimum monthly payments. Order your debts by interest rate, starting with the highest and working your way down. Don't stray from your strategy once you've established it; doing so will help you pay off debt faster and save money on interest.
Learn to Save Money Wisely
There are numerous strategies available for cost reduction. Others aim to save a set dollar amount each month, while still, others save a set percentage of their paycheck. But if you're serious about saving, you should design a strategy that fits your needs.
Spend some time over the holidays thinking about and planning for your long-term financial goals. The most important thing is to stick to your savings strategy no matter what, so make it as simple as possible. (By eliminating the need to use your willpower, for instance, a debit order can be set up to automatically withdraw savings from your bank account.)
Ultimately, January need not be a month of financial stress; if you are prudent with your spending and take measures to minimise unnecessary expenses, you can get through the month without going into debt. Making and sticking to a budget, cutting back on unnecessary spending, and planning how to pay off any holiday-related debt are all crucial. You may start the new year off on the right financial foot and skip the Januworry blues by following these easy steps.
Effective Budgeting and Restrained Expenditure Can Help You Beat the "Januworry" Blues
Start the new year off on the proper financial foot by being cautious of your holiday expenditures, planning for monthly expenses, cutting back on needless spending, developing a strategy for paying off debts, and conserving money sensibly. Always keep your long-term financial goals in mind when you make short-term financial decisions. You can avoid sliding into debt this January and set yourself up for a prosperous 2023 if you put in the time and effort to create a budget and stick to it. Put an end to your January financial woes by taking responsibility for your situation.